Snow Larc draws from a team of valued associates to offer tailored expertise for each project's unique needs.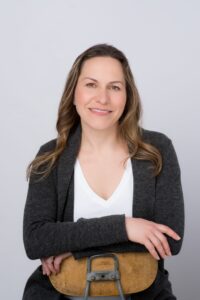 Stephanie Snow, OALA CSLA
PRINCIPAL LANDSCAPE ARCHITECT
Educated at the University of Toronto, Stephanie is a Landscape Architect and experienced designer of public spaces for and with the community.  She has contributed to the profession as both a private consultant and as a municipal employee, which gives her a deep appreciation of the challenges faced when bringing a project to life.
Examples of Stephanie's work include both private and public spaces including parks, playgrounds, cemeteries, streetscapes, naturalization and restoration projects, and commercial and residential properties. Projects in her portfolio range in size from $50,000 memorials to multi-million dollar community facilities.
Stephanie believes in giving back to the profession that inspires her. This is evidenced by her participation as a member of the OALA Examining Board and her service on the Ontario Association of Landscape Architects Governing Council.  She is honored to be the recipient of a Parks and Recreation Ontario Excellence in Design Award.
Snow Larc Associates
By collaborating with select associates, Snow Larc brings additional value to projects in the following areas of expertise:
Jane Dalziel – Stakeholder Engagement
As our Communications and Stakeholder Relations associate (Step Change Communications), Jane steps in to assist projects that have distinct needs for the engagement of project stakeholders. She helps us with creative ways to listen and document needs, and assists with communications materials and activities that keep people informed and expectations managed.